Graham Engineering
Phantom II B-44 Tonearm
Starting at $ 4799.00 USD List
(Free Feickert Protractor with Purchase from Excel Stereo)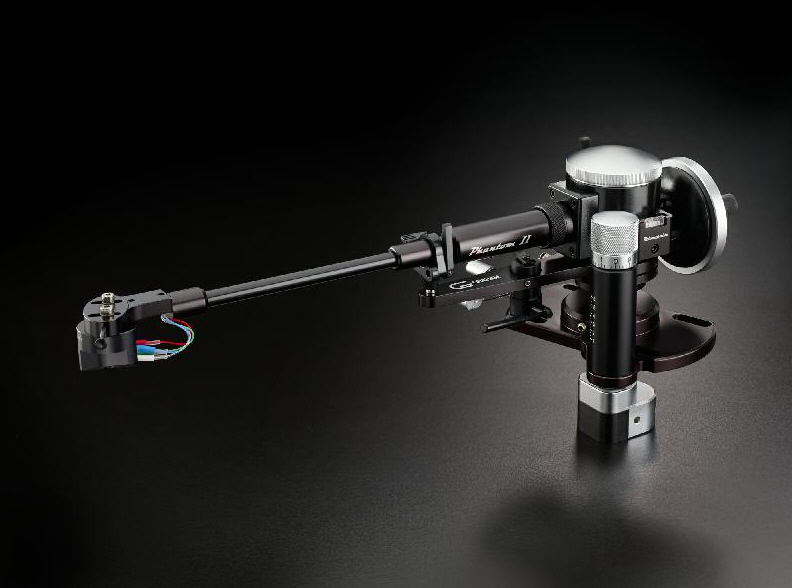 Introduction
Excel Stereo strives to bring you the best of high end analog products. Introducing the Graham Engineering Phantom II B-44 Tonearm
The Phantom II represents the culmination of refinements resulting from years of research into design theory, materials analysis and repeated testing. This involved not only testing of the individual design components as they were being evaluated, but also comparing the several prototype models against our own Model 2.2 and the available competition.
Features:
Graham Phantom II has the ability to perform fine repeatable adjustments on ALL analog Parameters:
Magneglide (TM) adjustable system - With this unique, patented system, all lateral stability, and a portion of the damping, is provided by powerful neodymium ("rare-earth") magnets, placed in a horizontal line from the pivot point of the tonearm. Working as an adjustable system, Magneglide (TM) provides the following six benefits: increased lateral stability, easy azimuth adjustability, a higher intertial lateral component for improved bass reproduction, augmentation of system damping, true vertical pivoting of the stylus tip with no rotation as the arm is raised, and easily adjusted anti-skate compensation.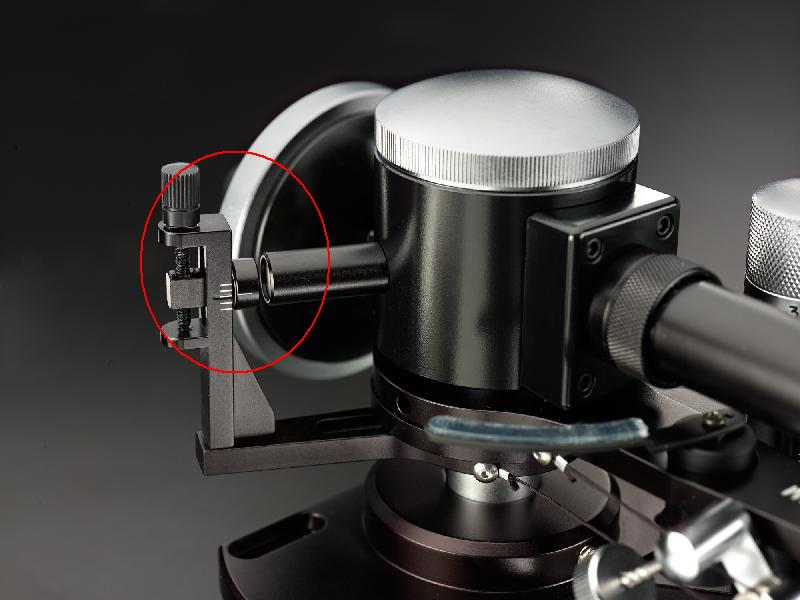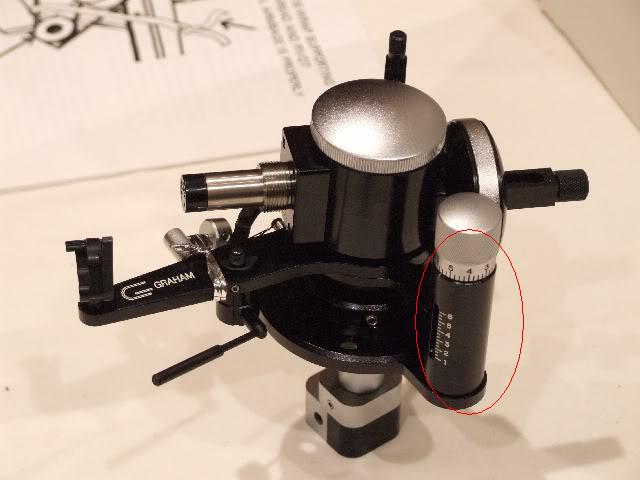 Removable Titanium Armwand, available in 9", 10" and 12". The arm tube of the Series II tonearm is removable for quick changing of phono cartridges, and features Grahamís patented alignment system. The removable arm tube also facilitates the off-turntable mounting of phono cartridges.

The Graham Phantom II B-44 is available in three effective lengths, with a choice of two mounting systems, and two finish choices. Replacement arm wands, tonearm cables, and a factory upgrade option of existing Series I Phantoms to full Series II are also available.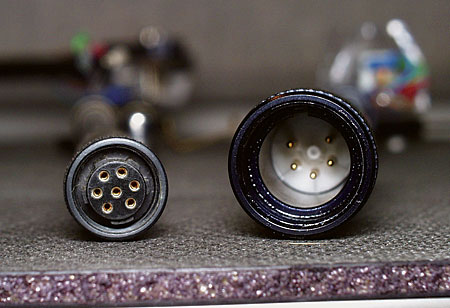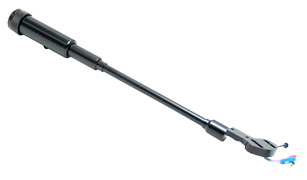 (Graham 2.2 vs Phantom armwand connector)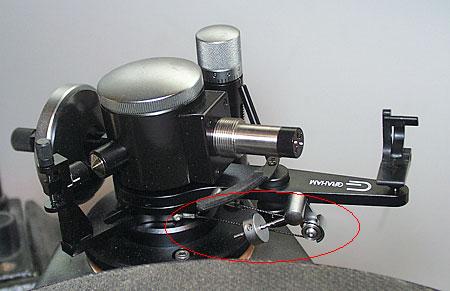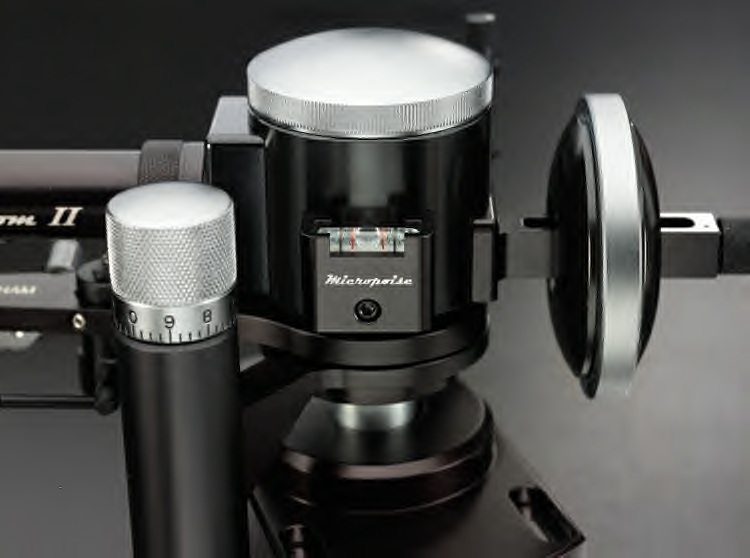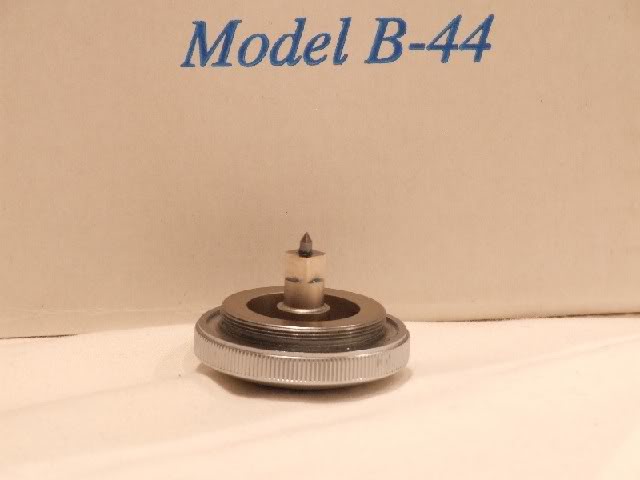 Models

Graham Phantom II B-44 Chrome Accents (Graham Style Mount)
$ 4,800.00 USD
Graham Phantom II B-44 Chrome Accents (SME Mount)
$ 4,900.00 USD
Graham Phantom II B-44 Gold Accents (Graham Style Mount)
$ 4,900.00 USD
Graham Phantom II B-44 Gold Accents (SME Mount)
$ 5,000.00 USD
Accessories / Upgrades
Graham IC-70 Tonearm Cable (1.5m)

The Graham IC-70 Tonearm Cable features a twisted pair/silver wire/teflon insulation solid core with braided shielding. Shot gun version of the IC-50 using an elaborate twisted pair arrangement. Special DIN housing and Eichman RCA connectors. This 1.5 m cable connects DIN to Bullet RCA or XLR.

$ 799.00 USD

Graham IC-50 TOnearm Cable (1.5M)

The Graham IC-50 Tonearm Cable uses twisted pair/silver wire/teflon insulation solid core with braided shielding with DIN plug on one end and Bullet Plugs on the other. This tonearm cable is recommended for the 2.1 Ceramic and 2.2 tonearm. This 1.5m tonearm cable connects DIN to WBT, RCA or XLR.

$ 499.00 USD

Graham Phantom Gold Bearing Cap Upgrade Kit

The Graham Phantom arms can be converted to the new Phantom Gold Cap by simply changing the bearing system. This new system has different design characteristics and materials which yields significant improvements in the areas of bass extension, midbass/midrange fullness and high frequency smoothness. It is a major improvement.

$ 249.00 USD
Graham Phantom Chrome Bearing Cap Upgrade Kit

The Graham Phantom arms can be converted to the new Phantom Gold Cap by simply changing the bearing system. This new system has different design characteristics and materials which yields significant improvements in the areas of bass extension, midbass/midrange fullness and high frequency smoothness. It is a major improvement.

$ 249.00 USD
Graham Phantom SW-6 9" Titanium Armwand
$ 749.99 USD
Graham Phantom SW-6L 10" Titanium Armwand
$ 999.99 USD
Graham Phantom SW-6XL 12" Titanium Armwand
$ 1,249.00 USD

Review Articles

Phantom I Stereophile Review: http://www.stereophile.com/tonearms/905graham/

Phantom II Stereophile Review: http://www.stereophile.com/tonearms/905graham/index5.html

Phantom II Absolute Sound Review: http://www.avguide.com/review/graham-phantom-ii-pickup-arm-tas-196-hps-workshop

Phantom II AV Guide Review: http://www.avguide.com/review/graham-phantom-b-44-tonearm