Vintage Marantz 7 Preamplifier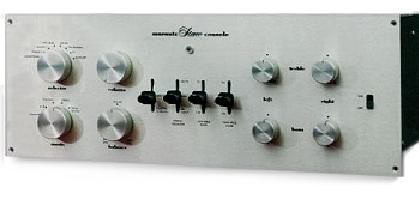 This customer came in with a functioning 1959 Marantz 7 Preamplifier. He was told by his friends that "the Marantz 7 would perform well only if major components are upgraded, such as capacitors, resistors and attenuators".
We performed a bench test on the unit and found very few components which needed to be replaced (4 resistors, and 2 capacitors). We also performed the following test:
L/R Balance check

Amplifier noise and hum check

Line output distortion check

RCA and Tube sockets, integrity and oxidation check

Power capacitor leakage check

Phono stage noise and distortion check

RIAA check
The unit was bench tested again to ensure all factory specifications were met.
We advised the customer not to proceed with the optional "exotic" upgrades, which in our opinion were unnecessary. He welcomed and accepted our advice.
Total Cost of Upgrade: $ 80 dollars including parts
Turnaround Time: 2 hours, repaired on spot.